The Salamander
In myths, the salamander symbolises fire, purity, loyalty, love, intelligence and wisdom,
a well-channelled libido, the quest for balance and indestructibility. It can pass through fire
without being destroyed and when injured, its limbs grow back.
The salamander is a symbol of natural regeneration, it represents our ability to overcome life's challenges.
Florence Bergé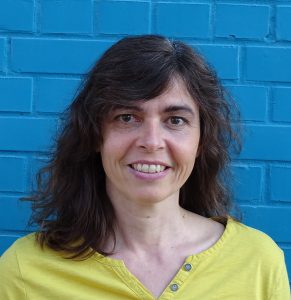 Contact

+32 497362193

info @ lasalamandre.be
Who I am
I was first trained in active listening at EPE (Brussels), in co-creative psychotherapy (Huy, 3 years), then in marital, family and life counselling at the CPFB (Louvain-la-Neuve, 4 years), and in hypnosis for traumatherapy (IMHEB).
Particularly inspired by humanistic psychotherapy (Carl Rogers, client-centred approach, existential therapy), while also relying on a solid knowledge of psychoanalytic and systemic therapy, I'll listen to you confidentially with positive regard and non-judgement.
Member of the Union Professionnelle des Conseillers Conjugaux et Familiaux (Belgian professional association for marital, family and life counselling) (www.upccf.com)
Languages

French

English

Dutch
My therapeutic approach is essentially humanistic and based on the theories of Carl Rogers. The emphasis is on listening with kindness, empathy, unconditional acceptance and non-judgment, so that each person can develop their own self-love and resources. The analysis of what is happening in the relationship during the sessions allows for the adjustment of the relationship with the family and friends on a daily basis.
The theoretical foundations of my training are also based on existential psychotherapy (anxieties of death, fundamental isolation, freedom, and lack of meaning; Yalom, May), the analytical current (Freud, Jung, Ferenczi), the systemic current (Elkaïm), the contextual approach (Boszormenyi-Nagy), the narrative approach, and the co-creative therapy (current current Quebecois current).
Training
2019: Strategic and Therapeutic Conversational Hypnosis or Reassociative Trauma
Psychotherapy (Milton H. Erickson Institute of Belgium, La Hulpe)
2016: Group Management (Hêtre Intérieur, Huy)
2012-2016: Marriage and Family Counselling at the CPFB (Centre for Higher Education, Promotion and Continuing Education in Walloon Brabant, Louvain-la-Neuve. Bachelor recognised by the French-speaking Community), with Anne Derenne, Anne Ducamp, Frédéric Delvigne and Anne Quintin
2009-2012: Co-creative psychotherapy (at the Hêtre Intérieur in Huy, with Dominique De Thier), discovery of tools such as symbolisation, sculpting, Eriksonian hypnosis, storytelling, …
The role of the coach, at the CFIP (Centre for Psychological Training and Intervention, Brussels)
Rogerian active listening, at the EPE (Ecole des Parents et des Educateurs, Brussels), with Régine Van Coillie
Role play, at the EPE (Ecole des Parents et des Educateurs, Brussels), with Claudine Pauwels
2003-2004: CAPAES (Certificate of Pedagogical Aptitude appropriate for Higher Education)
1994-1995: Master's degree in English translation at the ULg (University of Liège)
1992-1994: AESS (Teaching degree in college schools)
1990-1994: Bachelor in Germanic philology at the ULB (Université Libre de Bruxelles)
Lectures: The clinic of trauma (Didier Robin), the non-separation (Jean Van Hemelrijck), the contextual approach (Marie-Christine de Saint-Georges), …
Self-taught: existential therapy, meditation, writing.
Professional background
Since 2016: Individual or couple counselling in independent private practice.
2015-2016: work placement at Artemia (Day Centre for adults with mental disabilities) in Brussels.
2014-2015: internship at La Maisonnée (residential service for adults with mental disabilities)
2013-2014: internship at the Vignoble (Rest and Care Home) in Braine-l'Alleud
2013-2014: internship at the Family Planning Centre of Woluwe-St-Pierre
2012-2013: observation internship at the CPAS of Braine-l'Alleud
Since 2013: counselling in private practice
Since 1994, I have been teaching Dutch and English in primary and secondary schools, to adults in social promotion and, for twenty years, to young adults in commercial bachelor studies at Ephec (Ecole Pratique des Hautes Etudes Commerciales) in Brussels.
Publications
A life story selected and published in: "Témoins – 13 récits de vie pour les droits humains". Editions la Vénerie, 2006
Translation into French of "Maman, suis-je une poupée de porcelaine?", written by Dr. Goedelieve Baetens, Presses Universitaires de Namur, 2019: a few months in the life of a child diagnosed with autism.